Make an impact quickly…
Start impressing your guests and enjoying a return on investment immediately, without a lengthy internal adoption challenge. Believe us, we know the last thing you need is a new operational layer to add on top of your existing process. BookingCenter can be launched for your venue quickly and easily with minimal training and no impact on your most precious resources – your staff.  And when paired with our Property Management System, the ability to track Guest requests – and automate their fulfillment – will mean less work for management to oversee daily activities.
Hotel Incident Reports…In Under a Minute
Because issues are tracked and detailed by your staff, your Hotel Incident Report is created automatically, with graphs showing relevant details. And clear opportunities for training to improve guest services.
Our team will help get your property up and running with a beautifully branded mobile guest request and service tool in no time!
Responsive, cross-platform tool for guests: phone, tablet or desktop
24-7 guest services available from your guests' own digital device… your guests can communicate with you, explore your venue and your local area on any desktop or mobile device. No  need to download anything.
Complement the PMS: incoming requests and ongoing analytics
Every single request is captured and displayed in an easy-to-follow online dashboard. Your staff will never miss a beat – all open/active requests are fully visible and staff can be alerted to new entries via 'push' notifications. Up-to-the-minute charts and graphs display activity in visual format.
Manager App – monitor your venue from anywhere.
BookingCenter comes with a downloadable iOS app for key staff for immediate alerts via 'push' notifications of new incoming guest requests. Enables you to monitor your guests' requests in real-time while roaming the property or from anywhere via your smart phone.

One-click access to TripAdvisor reviews
With one-click access to your property's TripAdvisor listing, you can maximize the opportunity to secure great reviews.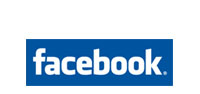 Want more 'likes' and 'followers'?
Increase your brand awareness & brand advocacy. Your properties social media profiles are woven into the BookingCenter product experience. Facilitate increased engagement from your guests during their stay.
InterContinental Hotels Group conducted extensive research on the amenities that guests, particularly business travelers, want out of a hotel stay…. "They want us to value their time"
97.7% of smartphone and tablet owners take their digital devices with them when traveling

78.8% of digital device owners "use them all the time" during travel